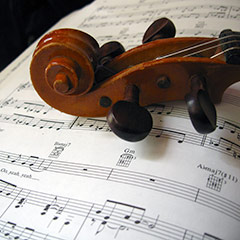 Five Thornton musicians win principal positions with the American Youth Symphony
Five USC Thornton students and alumni have become principal chairs with the Los Angeles-based American Youth Symphony for the 2017-18 season. Student Tiffany Chung will serve as principal second violin, alongside principal oboe Laura Arganbright, and principal clarinet Sergio Coelho (GRCT '16), while alumna Lieza Hansen (MM '16) will serve as principal bassoon and Amy Ksandr (MM '17) as principal percussion.
The American Youth Symphony provides landmark Fellowships to musicians in high school through doctoral programs to prepare them for leadership in 21st Century orchestras and ensembles.