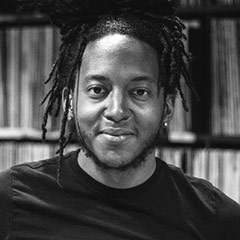 Garrett McQueen talks Trilloquy podcast and resisting the status quo in Rewire interview
Bassoonist, radio host and USC Thornton alum Garrett McQueen (MM '12) discusses the origins and work behind his classical music podcast, Trilloquy, in a recent interview with Rewire. Hosted by McQueen and his collaborator, Scott Blankenship, the podcast takes on subjects not often addressed in conversations around classical music, such as the intersection of classical music and race.
"Making that intersection of music and race more normal is what I've dedicated myself to," McQueen says. "Having the experience of both Blackness and Black music affirmed equally is something that I need to see more now on the classical music side. That's what drives my work."
Read McQueen's full interview on Rewire.