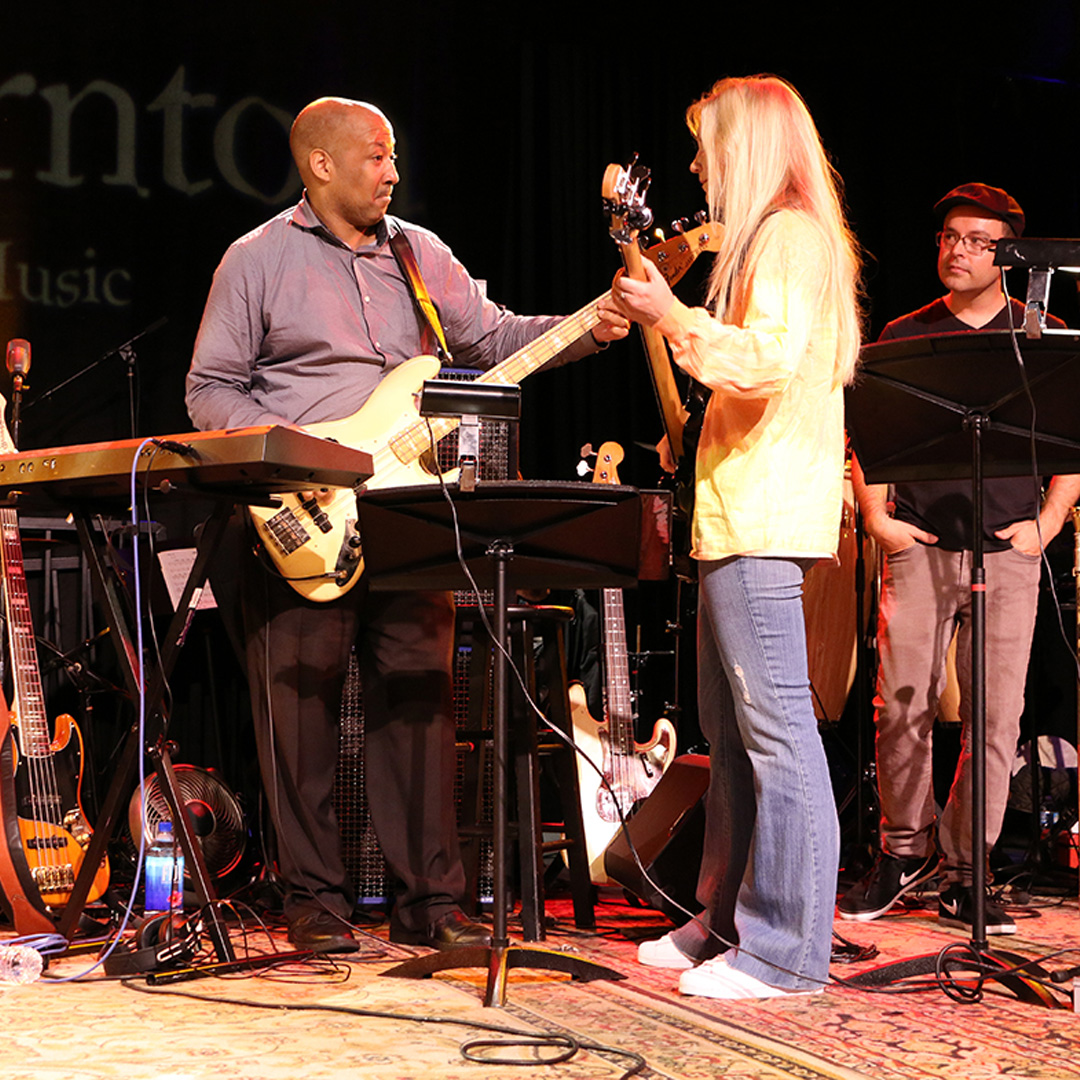 Greg Phillinganes brings all-star band to campus to perform with students
On Friday, Oct. 21, noted musical director Greg Phillinganes brought an all-star band to campus for a special Popular Music Forum featuring musicians from the bands of Michael Jackson, The Tonight Show, and more. After running the band through examples of musical genres, from Rihanna's "Work" to Bob Marley's "I Shot the Sheriff" and Willie Nelson's "On The Road Again," Phillinganes and Patrice Rushen, director of the Popular Music program, began inviting students on stage to mix and match with the band.
The musicians who visited campus include:
Greg Phillinganes (MD/piano/keys), David Delhomme (keys/guitar), Paul Jackson, Jr. (guitar), Alex Al (bass), Kevin Richard (percussion), Teddy Campbell (drums), Miguel Gandleman (tenor saxophone), Ray Monteiro (trumpet), Garrett Smith (trombone), Jory Steinberg (vocals), Kenya Hathaway (vocals), and Nayanna Holley (vocals).