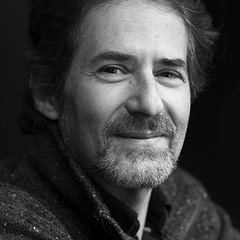 Houston Symphony premieres concerto by late composer, alumnus James Horner
The work of the late film composer and USC Thornton alumnus James Horner (BM '74, composition) was honored by the Houston Symphony earlier this month. The Symphony, under conductor Michael Francis, presented the premiere of Horner's last completed concert work, which was performed by the orchestra and four French horn soloists, two of whom were personal friends of the composer.
Throughout his career, Horner carved out a place for himself in the canon of beloved film scores, winning Academy Awards for the original dramatic score and the original song "My Heart Will Go On" from the film Titanic. He earned ten other Oscar nominations for his composition work on Field of Dreams (1989), Apollo 13 (1995), Braveheart (1995), A Beautiful Mind (2001) and House of Sand and Fog (2003). Horn also scored films such as Cocoon (1985), Searching for Bobby Fischer (1993) and Jumanji (1995), as well as three films that were released posthumously: Southpaw, Wolf Totem and The 33.