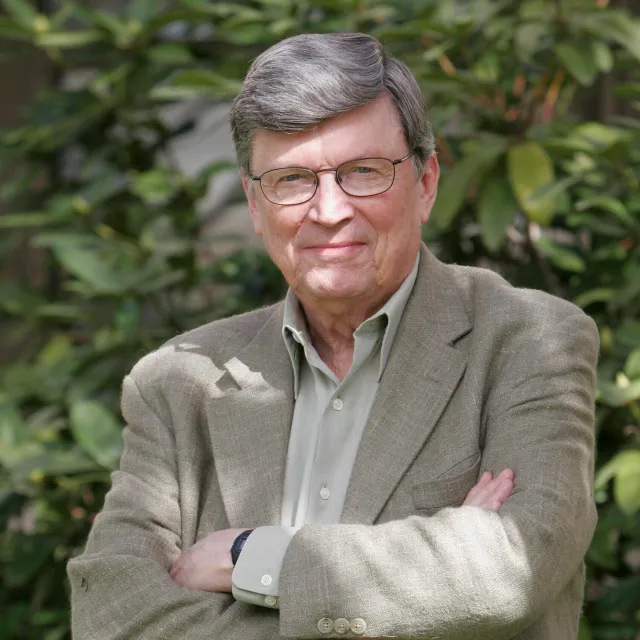 In Memoriam: Royce Saltzman
Royce Saltzman, USC Thornton Choral & Sacred Music department alum (DMA '64), died on Monday, April 3. He was 94.
Saltzman was known for his collaboration with legendary conductor Helmuth Rilling and their co-founding of the annual Oregon Bach Festival, one of the world's premiere events for the music of J. S. Bach. He had previously served as president of the American Choral Directors Association and advised choral festivals around the world.
He was a professor of choral music, associate dean of the University of Oregon School of Music as well as a founding member and president of the International Federation of Choral Music and an integral member of the Civic Center Commission and Performing Arts Center Commission.
Saltzman had also received the Officer's Cross of the Order of Merit of the Federal Republic of Germany in 1994, and in 1996, he received a Distinguished Service Award from the University of Oregon among many lifetime achievement awards from the International Federation for Choral Music in Macao and 6th World Children's Choir Festival in Hong Kong.
Saltzman was also awarded the Eugene Symphony's "Advocate for the Arts" and honored by the 77th Oregon State Congressional Assembly for Cultural Contribution to the State of Oregon.
"Royce was a giant in his field, highly regarded for his decades of commitment to music and education," Dean of the University of Oregon School of Music and Dance Sabrina Madison-Cannon said. "His passion reverberated across international borders and through multiple generations. I will miss his lively conversations and stories, his guidance, and his charm. The love and support of the festival staff and the entire School of Music and Dance are with the Saltzman family."