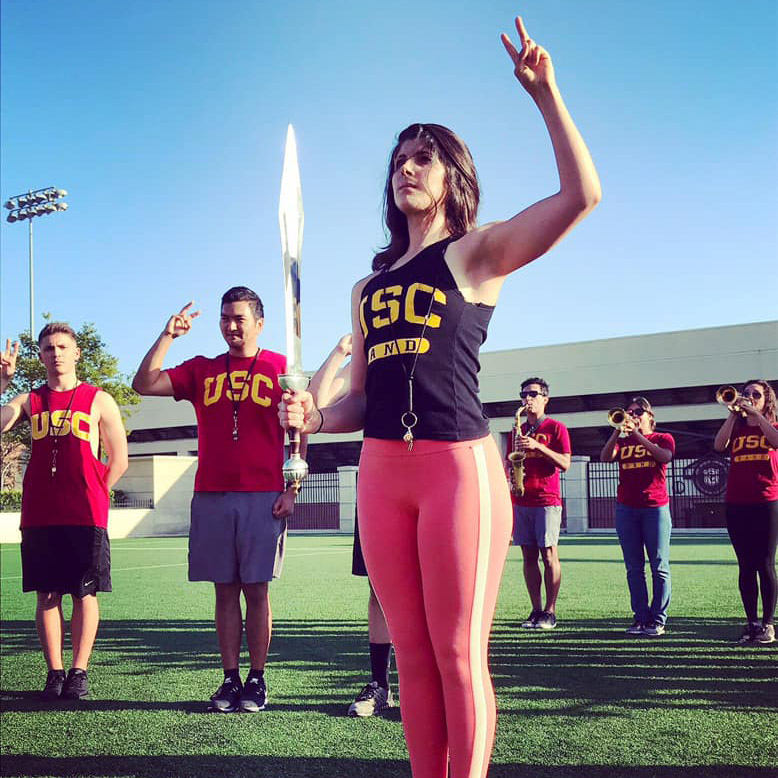 India Anderson selected as first female drum major of Trojan Marching Band
USC Thornton undergraduate India Anderson was selected as the 2019-2020 drum major of the USC Trojan Marching Band. For the first time in its over 100-year history, the Spirit of Troy will be led by a woman.
"I think it's just great to have the leader of the band be a woman," Anderson told Annenberg Media. "I'm really excited for that first game and the first stab into the field."
The drum major is selected based on a majority vote of the over 300 members of the ensemble, who selected the candidate who they believe will best lead them.
Anderson looks forward to proving her excellence to the Trojan community. "I know there's just going to be so many people watching and wondering 'Can a woman do it?'" she said, "and I am really excited just to say 'Yes!'"