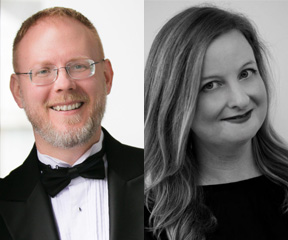 Irene Apanovitch-Leites and Scott Rieker publish study in Choral Journal
Choral & Sacred Music alumni Irene Apanovitch-Leites (DMA '19) and Scott Rieker (DMA '19) co-authored an article in the February issue of Choral Journal, which focuses on vocal pedagogy.
Apanovitch-Leites and Rieker's article, titled "COVID and the Choral Educator: Preparedness, Perceptions, Attitudes, and a Way Forward," is a study that details the impact of COVID-19 on choral music educators. Apanovitch-Leites currently serves as Director of Choral Activities at Black Hawk College, and Rieker is the Director of Choral Activities and Choral Music Education at Frostburg State University.