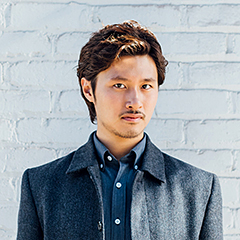 Jaco Wong releases choral work and premieres new commission
San Francisco-based composer Jaco Wong (MM '16,) an alum of the Composition and Choral & Sacred Music programs, recently released a sixteen-part choral work, Psithaura, with See-A-Dot Music Publishing. The piece uses "the sound of wind through trees" to explore how humans must reconnect to nature in a meaningful way if they are to survive. It was originally commissioned for an interactive installation created by USC alum and animation artist Evan Tedllock.
Wong was also commissioned by the San Jose Chamber Orchestra to compose a new piece, Olēka, which explores the pandemic's ability to distort our sense of time. The piece will premiere on October 30 in San Jose.
"Olēka is a made-up word that means something like, it's hard to find memorable moments every day. It explores how when most of us were staying home, every day seemed very long but looking back, months had passed. There's no marker of time when our daily routine is so mundane," Wong explains.
Wong recently started a professional studies certificate program in orchestral conducting at the San Francisco Conservatory of Music. He also works as the artistic planning manager for the Oakland Symphony.