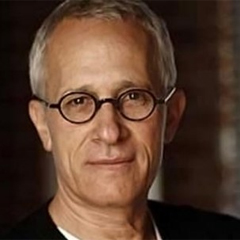 James Newton Howard to score new Rowling film
James Newton Howard, GRAMMY Award winning film composer and USC Thornton alumnus, has been selected to score the newest film in the Harry Potter franchise, Fantastic Beasts and Where to Find Them. Howard's previous credits include eight Academy Award nominations for work on films such as Defiance, Michael Clayton, My Best Friend's Wedding, and One Fine Day. He is perhaps best known for his work on The Hunger Games, Pretty Woman, and The Sixth Sense.
Howard joins a team that includes J.K. Rowling, herself, as the screenwriter, Eddie Redmayne—starring in the lead role of Newt Scamander—and luminaries such as Colin Farrell, Katherine Waterston, Ezra Miller and Samantha Morton. Fantastic Beasts and Where to Find Them is scheduled to be released on November 18, 2016.