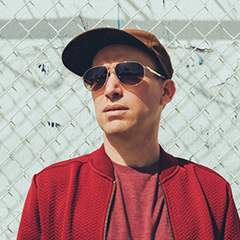 Jason Goldman featured in JAZZed Magazine cover story
Jason Goldman, chair of the Jazz Studies program, was featured in the cover story of the latest issue of JAZZed Magazine. In the feature, Goldman shares at length about his music career, his experience teaching at USC Thornton, and his own recent releases.
Goldman also shares pieces of advice he hopes to impart on his students about what he's learned from his career: "Be very versatile with what you're able to do. I know that that's a hard thing because it's very hard to learn. You're learning your instrument, then you're learning how to write music, and then you have to now go into the computer world and learn how to run the engineering software. It's a lot to handle as a musician, but it is doable."
Read Goldman's full interview in JAZZed Magazine.