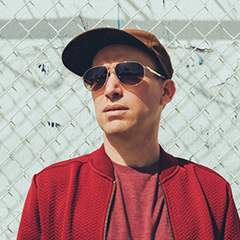 Jason Goldman releases "Hypnotized," new EP of jazz arrangements
Jason Goldman, chair of the Jazz Studies program and a celebrated producer and arranger, has released a new EP, "Hypnotized," featuring arrangements from the American Songbook and original songs in the same style.
Known for his award-winning arrangements with singer Michael Bublé, Goldman, often known professionally as "Spicy G," featured three exceptional vocalists: Erin Bentlage, Addie Hamilton, and Thornton alumna Olivia Morreale (BA '18).
"The concept of this album was to take my favorite genre of music (American Songbook) and combine it with modern production techniques, bringing some new flavors, sonics, and of course 'spice,' to the music," Goldman said.
"The American Songbook genre has such a distinct sound and despite it not being today's popular music, is a staple of American culture. I have so much respect for this music and always feel compelled to honor the style and tradition."