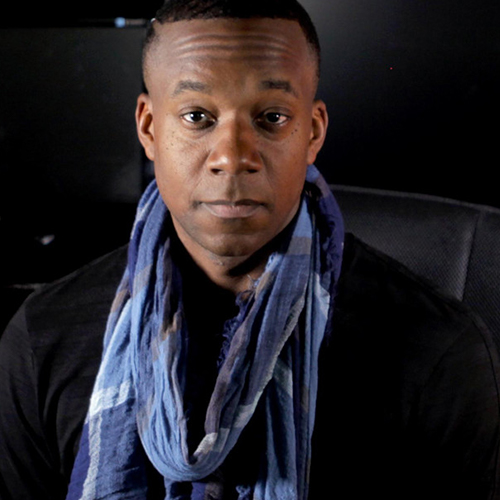 Jermaine Stegall interviewed about score for Coming 2 America
Jermaine Stegall (GCRT '04), an alumnus of the Screen Scoring program, was interviewed by several publications including American Songwriter about his work on "Coming 2 America." Stegall focused on Pan African instruments for this score. He also worked with producers and the costume department to incorporate some instruments that could be visible on screen.
"In terms of the approach to scoring the movie, really it had to do with giving a nod to the legacy of the first movie. The first movie, it makes you smile when you think about it. I feel like when watching this movie, people should just be smiling," said Stegall "It's not just about comedy and laughter. The idea of, 'What did the original movie make me feel?' that is what the score should feel like."
Stegall also spoke about being inspired by his favorite composer, John Williams, and the idea of using color and different flourishes within his score for the film. The movie premiered on Amazon Prime.