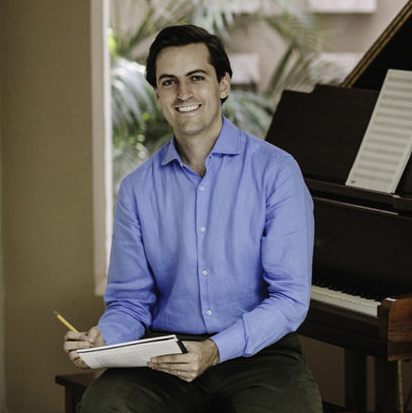 Juan Pablo Contreras appears on Trilloquy podcast with Garrett McQueen
Juan Pablo Contreras, Latin GRAMMY-nominated composer and a doctoral student in the Composition program, is a guest on the latest episode of Trilloquy, a podcast hosted by USC Thornton alum Garrett McQueen (MM '12).
On Trilloquy, McQueen hosts conversations about challenging the status quo and addressing inequities in classical music. In his interview with McQueen, Contreras talks about his work as a composer working to establish a new sound of Mexican classical music, and how orchestras can effectively engage Spanish-speaking communities. Listen to their conversation on the Trilloquy website.