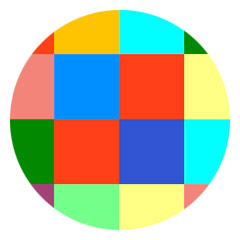 Kaleidoscope 2016-17 season includes several Thornton premieres
The Kaleidoscope Chamber Orchestra has released plans for its 2016-17 season. Following an ambitious international call for scores, the ensemble will premiere works by USC Thornton alumni Saad Haddad (BM'14, composition), Patrick O'Malley (MM'15, composition), and Gernot Wolfgang (GCRT '94, film scoring), as well as Thornton doctoral candidate, Julia Adolphe, among others.
Currently in its third season, Kaleidoscope is a conductorless music collective founded by Thornton student Benjamin Mitchell (GCRT candidate, arts leadership) and alumnus Michael Kaufman (DMA '14, MM '12, cello). Each of the ensemble's programs features a combination of traditional repertoire and contemporary music, includes a pre-concert talk with musicians and composers, and has an innovative 'pay what you can' ticket pricing structure.
The ensemble's 2016-17 season launched on Sep. 16 with a late-night concert and party at Los Angeles Union Station. The next program, which will include Saad Haddad's Takht and Veil of Leaves by Julia Adolphe, takes place October 7 & 9.