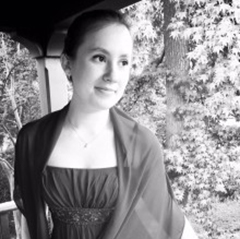 Katelyn Vahala wins first prize at Rosalyn Tureck International Bach Competition
Keyboard Studies alum and current graduate student Katelyn Vahala (BM '18) has recently won first prize at the Rosalyn Tureck International Bach Competition, and also won the prize for best contemporary performance. The international competition is named for the late Rosalyn Tureck, an acclaimed pianist, teacher, conductor, scholar, and author, who was known for her Bach performances.
Katelyn Vahala is an award-winning pianist who has toured nationally and internationally with various ensembles, including the Callisto Trio, which she formed in 2011 with fellow USC Thornton alum Annie Jacobs-Perkins (BM '18) and violinist Geneva Lewis. In 2016, the trio became the youngest ensemble ever to win a medal in the senior division of the prestigious Fischoff National Chamber Music Competition.