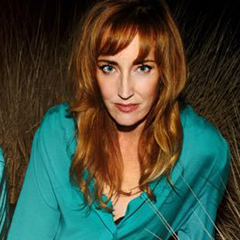 Kathleen Grace releases single ahead of April 17 album release
Jazz Studies alum and current faculty member Kathleen Grace (MM '04) has released a new song, "Everywhere," off of her forthcoming album Tie Me To You, made in collaboration with pianist Larry Goldings. The duo released the album's first single, "Where Or When," on Feb. 10.
"It's a strange time to be releasing music but it feels right," Grace says, "this music means the world to me and it gave me great hope at a time I most needed it."
Described by PopMatters as a "wonderfully understated performance that walks the line between pop and jazz," Tie Me To You will be released April 17.