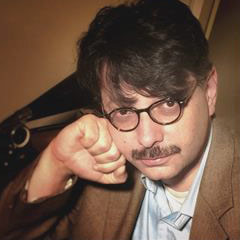 L.C. Harnsberger Olvera Street opera performed
Golondrina, a chamber opera by composer and alumnus L.C. Harnsberger's (BM, '89, Composition), was performed last month by the Southern California-based Vineyard Touring Opera Company.
The opera, which premiered in 2015, tells the true story behind Los Angeles' Olvera Street landmark and efforts to save its iconic plaza during the construction of Union Station. With timely echoes, the work also explores the relationship between the city's Hispanic, Anglo, and Italian populations during the late 1920s.
Harnsberger is author of more than 40 instructional music titles, including best-selling guitar courses for children.