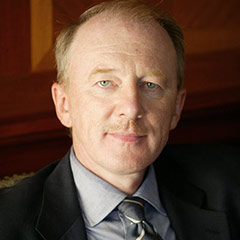 Marek Zebrowski composition featured at chamber music festival
A composition by Marek Zebrowski, director of the USC Thornton Polish Music Center, was recently featured at the Villa-Lobos International Chamber Music Festival, which continues through February 13, 2016. The festival celebrates a wide variety of chamber music with a focus Brazilian composer Heitor Villa-Lobos and other Latin American composers. Zebrowski's piece, "Music for David," was performed by the California Quartet as an accompaniment to "Fire," a film written, directed and animated by filmmaker David Lynch.
This isn't the first time that Zebrowski and Lynch have collaborated, having released an album together in 2007, entitled "Polish Night Music." In March of last year, the artists teamed for Measures and Frames, a multimedia event at USC's Alfred Newman Recital Hall, which featured chamber music compositions juxtaposed with animated videos by celebrated filmmakers.