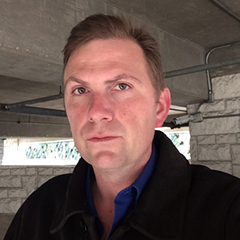 Matthew Mason premieres piano concerto with Glacier Symphony Orchestra
Piano performance alum and composer Matthew Mason (MM '02) will premiere a piano concerto, "Rhapsody on a Theme of Paganini," with the Glacier Symphony Orchestra on February 19 and 20. Pianist and fellow Thornton alum Roger Wright will perform as soloist.
The 22-minute piano concerto is a unique take on Sergei Rachmaninoff's composition of the same name. It will feature an introduction, theme and 24 variations of Rachmaninoff's Caprice No. 24 in A minor.