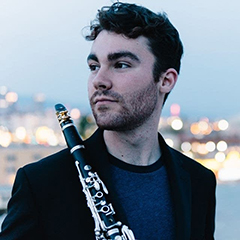 Max Opferkuch appears on Performance Today for radio interview and performance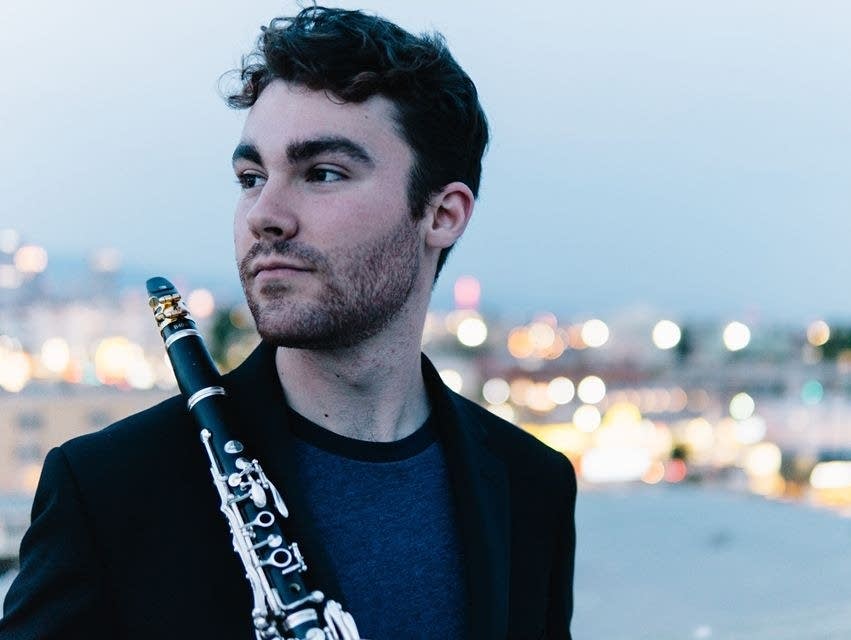 Max Opferkuch, award-winning clarinetist and USC Thornton student, appeared on Minnesota Public Radio's Performance Today program, as a 2019-2020 Young Artist In Residence. Opferkuch was interviewed by host Fred Child, and performed two pieces in the studio accompanied by pianist and Thornton DMA student Heejung Ju (GCRT '13, MM '16).
Along with their appearance on the radio program, Opferkuch and Ju also stopped by the Creators Space in downtown St. Paul Minnesota to perform Robert Schumann's Three Romances for Clarinet and Piano, Op. 94, one of the pieces they performed in studio with Performance Today.
In his interview with Child, Opferkuch discusses how he got his start in clarinet after first learning piano and violin. In choosing which instrument to dedicate himself to, the social element of playing clarinet made the difference.
"Something clicked, and I think it was because I started playing with other people," Opferkuch says. "I really enjoyed the aspect of playing with people."
His interest in the community of the instrument followed him to USC Thornton, where he lives in what some may know as "the clarinet house," where generations of Thornton musicians have shared a home, and their best tips, while in school.
"I live at a house at USC that has been rented by clarinetists for about 10 years, at least, and it continues to be a musician's house," Opferkuch says. "It can be quite nerdy at times."
Opferkuch was the 2019 grand prize winner of the Pasadena Showcase House for the Arts Instrumental Competition, and the 2019 fellow of the Tanglewood Music Center. Hear his full interview and on-air performances here.