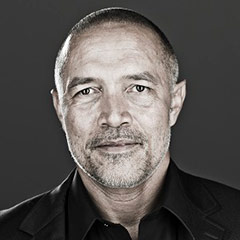 Michael Abels featured in Billboard about diversifying the film scoring industry
Michael Abels (BM '84), an award-winning composer and USC Thornton alumnus, was featured alongside Bridgerton composer Kris Bowers in a Billboard story about composers helping to diversify the film scoring industry. Abels spoke about how he started working with Get Out director Jordan Peele and how that opportunity led him to co-found the Composers Diversity Collective, an organization that provides a space especially for composers of color.
"What's needed is for established composers to provide not just mentorship, but on-the-job training to young musicians who are not from the composers' background," Abels said.