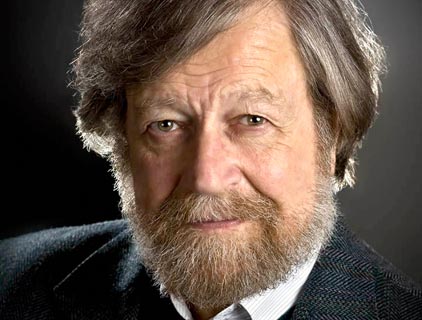 Morten Lauridsen to be featured guest at Valley Concert Chorale anniversary celebrations
USC Distinguished Professor of Composition Morten Lauridsen will serve as the guest of honor at this weekend's "Morten Lauridsen Festival" in the San Francisco Bay Area. The event is being held in conjunction with the 50th anniversary celebrations of the Valley Concert Chorale. During the festival, Lauridsen will host workshops for local high school and college choirs, as well as for the Valley Concert Chorale. All participating choirs will also collaborate in two public performances of Lauridsen's music — one, on Saturday, May 17 at Mission Dolores in San Francisco, the other on Sunday, May 18 at the Amador Theatre in Pleasanton. Lauridsen will be on hand at both performances to speak, and to accompany the choirs on the piano.
Shining Night, the 2012 documentary on the composer, will be screened at the Vine Theater in downtown Livermore in the days leading up to the event.
"It's an incredible experience for these choirs, from a learning standpoint, to perform a piece from a leading choral composer of our time and to actually have the composer there, the top dog in the country; you just don't have that," chorale member Heidi Massie told the Contra Costa Times.