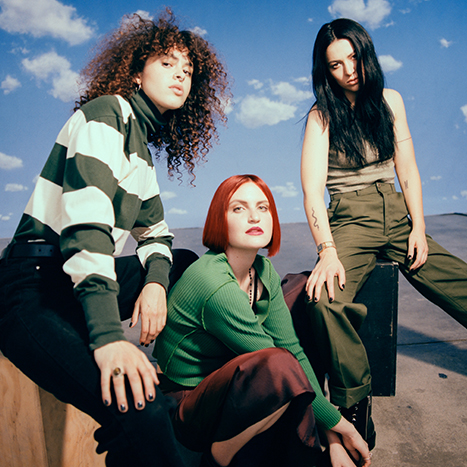 Muna featured on NPR's Morning Edition
Muna, the acclaimed band that formed while students in USC Thornton's Popular Music program, were featured on NPR's Morning Edition to discuss relationships and their ability to connect. NPR said: "The band's latest album, Saves the World, is a shimmering homage to that cause."
"I've learned so much from them about intimacy, and what it requires in terms of showing up in a vulnerable way," said Katie Gavin, the trio's singer, said of her bandmates, producer and guitarist Naomi McPherson and guitarist Josette Maskin.
"I think from my perspective at least, the fact that we have found each other and have such a rich friendship has made us feel substantially less alone and less different," McPherson said.
The band's tour in support of their new album begins next week.