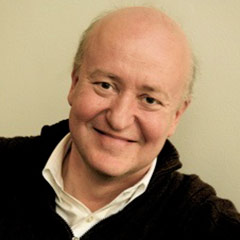 Musicologist and critic Tim Page writes about the letters of John Cage
Tim Page, Pulitzer Prize-winning music critic and a member of the USC Thornton Musicology faculty, recently penned an article for The New York Review of Books about The Selected Letters of John Cage, which was published by Wesleyan University Press. Editor Laura Kuhn, a professor at Bard College and now director of the John Cage Trust, worked closely with Cage to compile a wide ranging selection of letters that give the reader insight into the composer's creative and intellectual process.
Page's review, titled "John Cage's Gift to Us," discusses Cage's influence on the world of composition. Page focuses on the composer's shift from traditional to experimental music in the early 1950s and how his oeuvre still endures to this day.