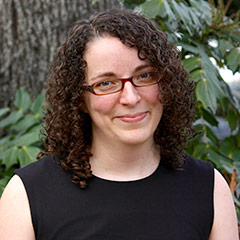 Musicology professor Lisa Cooper Vest publishes new book
Lisa Cooper Vest, a professor of Musicology at USC Thornton, recently published her book, "Awangarda: Tradition and Modernity in Postwar Polish Music," with the University of California Press. The book explores how postwar Polish composers, scholars and political leaders created an avant-garde musical tradition. Vest frames this tradition in contrast to its counterparts in Western Europe and discusses how this history can be used to think about nations and nationalism during the 20th century.
Vest will discuss "Awangarda" as part of a virtual discussion on Apr. 15 at 12:00 pm. The event, moderated by USC professor Paul Lerner, is part of the Levan Institute for the Humanities' "Book Chats" series, which hosts new authors every month.