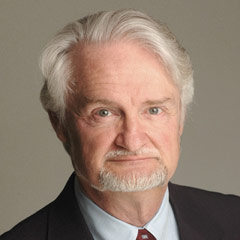 Nick Strimple receives German-American Friendship Award
The legacy of Choral & Sacred Music faculty member Nick Strimple was recently celebrated in a special 70th birthday concert at the Adat Ari El Synagogue. Over a dozen USC Thornton student and alumni musicians, as well as the Los Angeles Zimriyah Chorale and the Beverly Hills High School Minnesingers, performed Strimple's choral works, including the world premiere of Shahar Avakeshkha and the U.S. premiere of Zacharti Lach.
Strimple was also awarded the prestigious German-American Friendship Award and medal at the December 9 event, presented by Los Angeles Consul General Hans Jörg Neumann on behalf of the Federal Republic of Germany.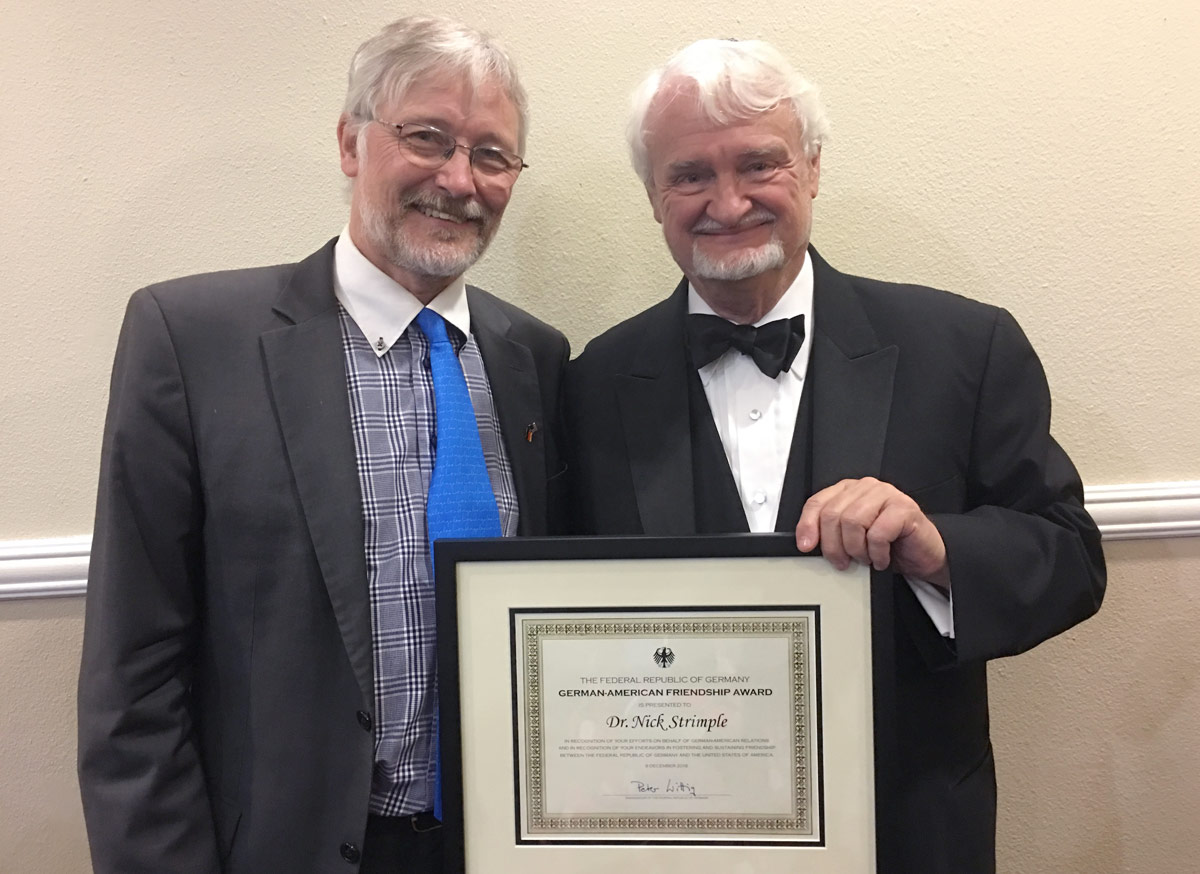 Consul General Hans Jörg Neumann of Los Angeles (left) with Nick Strimple.