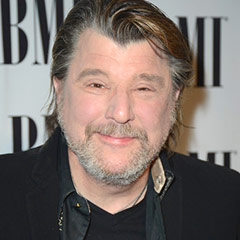 No Film School explores Christopher Young's "peculiar but awesome" creative process
Film composer and USC Thornton Scoring for Motion Pictures and Television (SMPTV) faculty member Christopher Young was recently profiled by the No Film School website, praised for his "peculiar but awesome" creative process.
The Golden Globe-nominated composer behind Spider Man 3, The Exorcism of Emily Rose, and Drag Me To Hell described some of his unusual creative experiments, which can involve banging on the keyboard or wearing special costumes. While Young's improvisational spirit might be traced back to his roots as a jazz drummer, he credits his collaborative ethos as being critical to his creative success.