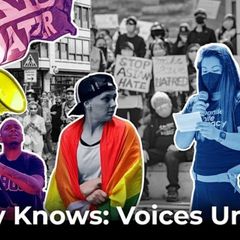 Ronald C. McCurdy and Anita Dashiell-Sparks present Nobody Knows: Voices Unmuted at the GRAMMY Museum
Ronald C. McCurdy, the assistant dean of Justice, Equity, Diversity and Inclusion (JEDI) Initiatives for the USC Thornton School of Music, along with Anita Dashiell-Sparks, the associate dean of JEDI for the USC School of Dramatic Arts, has curated a collaborative interdisciplinary project entitled Nobody Knows: Voices Unmuted. This student-driven project features empowered voices from marginalized communities who will tell their own stories through poems, original compositions and images that correlate with the words of the poets.
The project will be presented at the GRAMMY Museum on April 16 at 7 p.m. Register for free here.