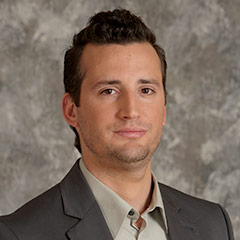 Percussionist Joseph Pereira featured on PBS's "Craft in America"
Joseph Pereira, director of USC Thornton's percussion studio and principal timpani for the Los Angeles Philharmonic, was recently featured on the "Music" episode of PBS's "Craft in America," which explored the complex relationship between the design and manufacture of musical instruments and their use in performance.
Pereira's segment was the result of a full day of filming at Walt Disney Concert Hall and captured everything from the development of drum sticks and mallets, the percussionist's role in the orchestra, to how the artistic and technical elements come together in the creation of music. The segment also featured Jason Ginter from JG Percussion speaking with Pereira about mallets, tucking calf heads and music making at the L.A. Phil.
The episode of "Craft in America" can be viewed in full here.