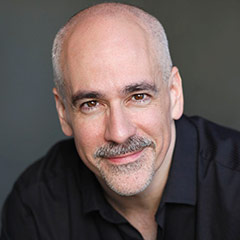 Peter Boyer composes music for presidential inauguration
Composer and USC Thornton alum Peter Boyer (GCRT '96) received the honor of composing a new piece for the festivities surrounding the Jan. 20 inauguration of President Joe Biden. Boyer was featured in the Los Angeles Times in a story about the significance of the commission.
Titled "Fanfare for Tomorrow," the piece was commissioned to be performed by the United States Marine Band in the hour-long program preceding the inauguration ceremony. "It looks forward to a brighter time than the one in which we have found ourselves in the last year," Boyer said.