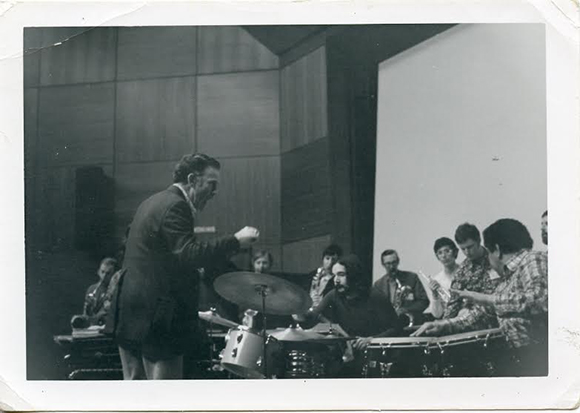 Peter Erskine interviewed in KCET's Artbound about film "Whiplash"
Acclaimed drummer and Jazz Studies faculty Peter Erskine was interviewed in KCET's Artbound about the recent film Whiplash that depicts the relationship between a young drummer (Miles Teller) and an intense band leader (J.K. Simmons).
Erskine said: "…the big band chart titled Whiplash which serves as inspiration and background to the movie — is a kick for me because the composer and arranger of that piece, the late Hank Levy, worked a lot with the Stan Kenton Orchestra (while I was a member beginning at age 18) as well as with the Don Ellis Orchestra (who recorded "Whiplash" back in 1974 or so; Ralph Humphrey was the original drummer on that). Hank was a lovely man and he got all of his student bands to sound incredible."
Every week, Artbound's editorial team reviews and rates the most compelling weekly articles on the site, and the public votes for an article that will be produced as a short-format documentary.