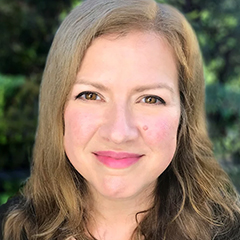 Phoebe Rosquist leads performances at Berkeley Early Music Festival and Burning Man
USC Thornton Department of Choral & Sacred Music alum Phoebe Rosquist will be conducting several performances of Thomas Tallis' Spem in alium, a 40-voice Renaissance motet for a capella choirs, at the 17th biennial Berkeley Festival and Exhibition on June 10-11.
She will also be facilitating kecak, a chant and dance from Bali, at Burning Man's Black Rock City 2022 in August. Rosquist has hosted daily workshops like this in community singing and vocal percussion for many years at Burning Man, culminating in a performance with hundreds of participants by the end of the event.