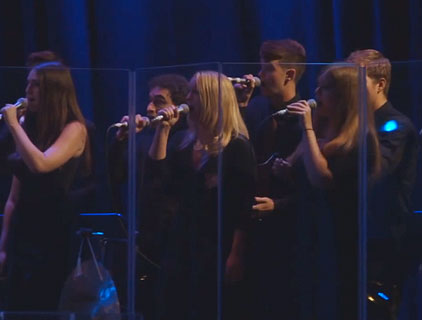 Popular Music Junior Performs with Elton John at the Emmys
KCTV 5 News featured popular music junior Nolan Frank for singing backup to Elton John at the Emmy Awards. John's performance was part of a tribute to Liberace whose life was told in the HBO biopic, Behind the Candelabra. Admitting his excitement and nervousness, Frank said it is an unbelievable honor to perform with the British superstar.
Elton John performing "Home Again" at the Emmys.
https://www.youtube.com/watch?v=n30jI_sxfcU