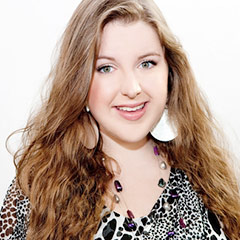 Popular Music vocalist Malia Civetz performs with several orchestras
Malia Civetz, a senior in the USC Thornton Popular Music program, will perform as a vocal soloist with the Pittsburgh Symphony in a special concert of composer Steven Hackman's symphonic mash-up, "Beethoven + Coldplay." Civetz also performed the work with the Indianapolis Symphony in January and was featured in Hackman's "Bartok + Bjork" piece at the Colorado Music Festival in July.
Civetz has performed as a soloist with Barry Manilow in Las Vegas, for President Barack Obama and at the Apollo Theater in New York City. She was named "Outstanding Blues/Pop/Rock Solo Performer" by the 2015 Down Beat Student Music Awards and is a member of the 2015 International Championship of Collegiate A Cappella champion ensemble, The SoCal VoCals.