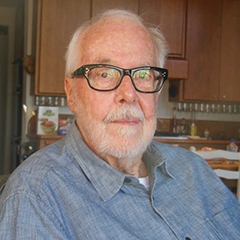 Remembering Jack Smalley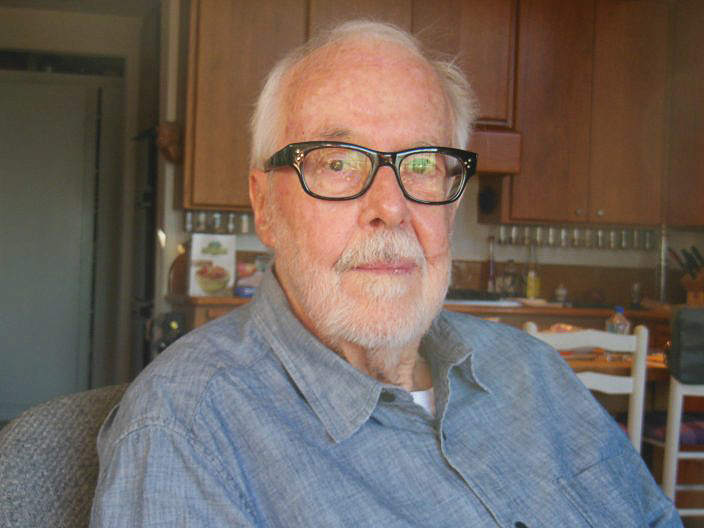 Jack Smalley, one of the founding faculty members of USC Thornton's Screen Scoring program, died on Dec. 30 at his home in Studio City. He was 92.
Having served and helped shape the Screen Scoring program for over 30 years, Smalley retired in 2015. He began his musical career as a jazz bassist performing in Paris with such musicians as Django Reinhardt while studying composition with Darius Milhaud. He returned to the U.S., touring and writing with the Page Cavanaugh Trio before segueing into the film and television business where he composed and orchestrated scores for such hit television shows as Murder, She Wrote and major movies including Conan the Destroyer and The Last of the Mohicans.
Smalley became an author and leading screen-music educator, teaching and mentoring privately and at several schools, institutes, and festivals, including the Henry Mancini Institute, the Aspen Music Festival & School, and USC Thornton.
"Jack Smalley's contributions to Thornton's Screen Scoring program cannot be over-emphasized," said Daniel Carlin, Chair of the Screen Scoring program and Vice Dean of the Division of Contemporary Music. "Over five hundred alumni, along with dozens of faculty colleagues, have benefited from his talent, wisdom, and wit. As a combined composer, songwriter, orchestrator, author, poet, collaborator, teacher, and mentor, his generous and gracious influence brought us great luster. He and his easy laugh will be remembered with tremendous affection and reverence."
---
Memorial information to come.