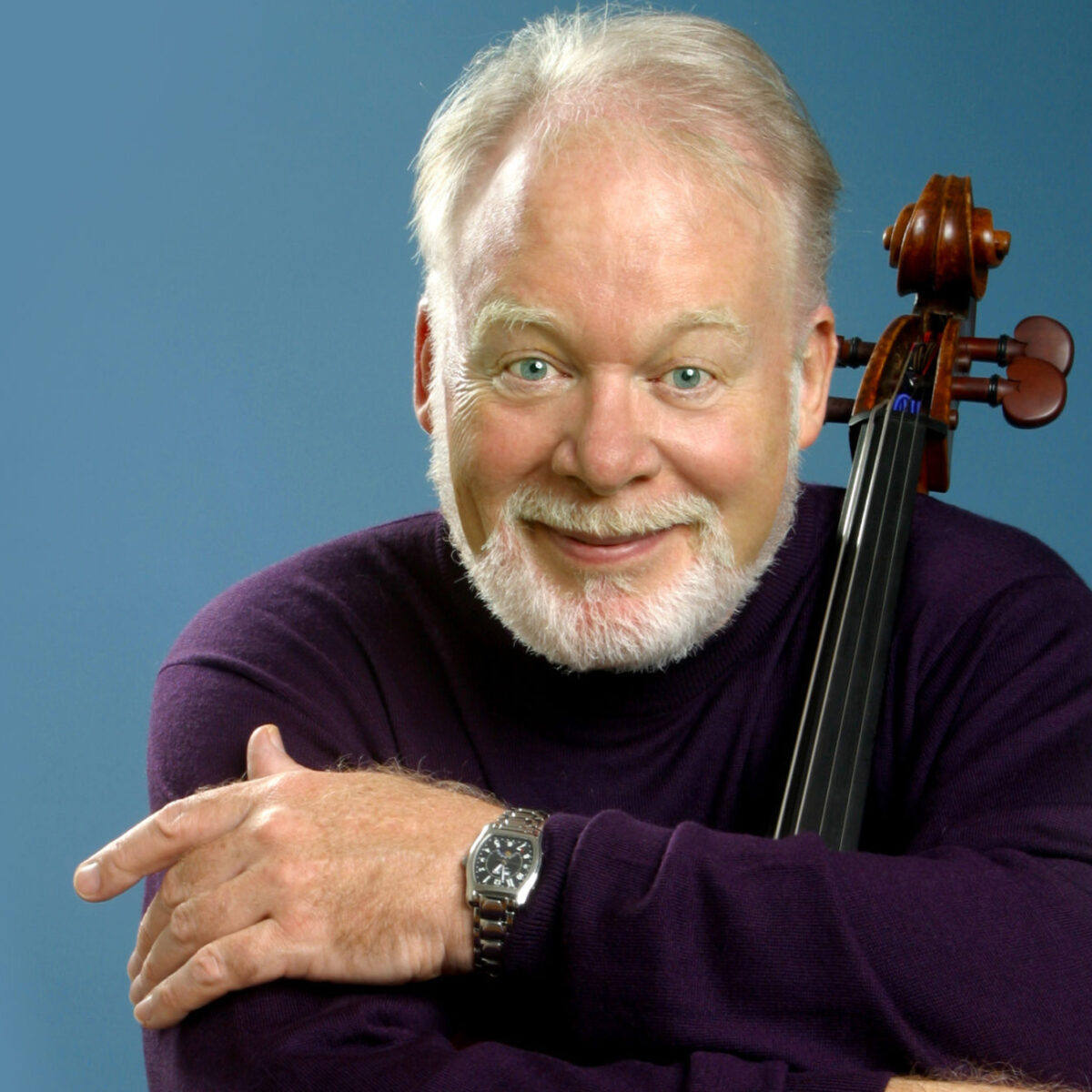 Remembering Lynn Harrell
Lynn Harrell, the internationally-acclaimed cellist and former faculty member at the USC Thornton School of Music, died on Monday, April 27. He was 76.
From 1986 to 1993, Harrell held the Gregor Piatigorsky Chair in Violoncello at USC Thornton where he taught countless cellists who have gone on to remarkable careers including faculty member Ben Hong, a member of the Los Angeles Philharmonic, and Timothy Landauer who was principal cellist of Pacific Symphony for many years.
"I was shocked and saddened to learn of the sudden death of my friend and colleague, Lynn Harrell," said Ralph Kirshbaum, Chair of Strings at USC Thornton and the Gregor Piatigorsky Chair in Violoncello. "A major figure in the musical world, an exceptional cellist and musician of deep sensibilities, matched by a warm and gentle demeanor, Lynn's passing is a cause for mourning and by reflection a time for appreciation of a life devoted to music, accompanied by immense gratitude for all that he shared with his family, his friends, his colleagues, and his students."
After a challenging childhood in Texas in which he lost both parents, Harrell joined the Cleveland Orchestra at 18 and was named principal cellist two years later. As remembered in an obituary in The Strad: "Its music director George Szell proved an inspiration to the young cellist, as he recalled in a speech at the Cleveland Institute of Music (CIM) in 1994: 'He dared me to have pride in my playing. It wasn't to be the old pride – narcissistically and aimlessly self-delighting in the trivia of instrumental playing. But to get immersed into the whole psyche and personality of a composer. He taught me respect for the creative force behind a great piece of music. He taught me respect for my fellow musicians: bullied and scorned by him, I was forced to open up and listen to the great musicians who surrounded me.'
In a touching memorial referenced in a post by KUSC, Robert De Maine, principal cellist of the Los Angeles Philharmonic, wrote of Harrell, "You are one of my biggest cello heroes forever. It is an honor to have known you as a mentor and a friend."
Harrell performed on a 1720 Montagnana cello and later a 1673 Stradivari that had once been owned by Jacqueline du Pré. He leaves behind his wife, violinist Helen Nightingale, and four children.