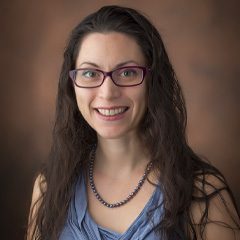 Reyna Gordon leads scientific study of genetic link to musicality traits
USC Thornton Vocal Arts department alumna Reyna Gordon (BM '01) has led the first large-scale study that discovered how the ability to move in synchrony with the beat of music is coded in human genomes. Assembled by an international multidisciplinary team of experts and in collaboration with personal genetics company 23andMe, the study assessed beat synchronization by having participants complete clap-beat tasks and self-reported surveys.
In the study's blog post, Gordon said: "Rhythm is not just influenced by a single gene, it is influenced by many hundreds of genes. Tapping, clapping and dancing in synchrony with the beat of music is at the core of our human musicality."
As a result, the study identified 69 identical genetic variants associated with beat synchronization, which is expressed through the central nervous system, auditory and motor areas of the brain. The genetic architecture of beat synchronization is linked to the genetics of multiple biological rhythms like walking, breathing and circadian rhythms. Overall, the study's findings show a promising step in understanding how musicality is related to genetic traits.
The study was featured in the September issue of the journal Nature Human Behaviour. Gordon, PhD, is the associate professor in the Department of Otolaryngology-Head and Neck Surgery and co-director of the Vanderbilt Music Cognition Lab.