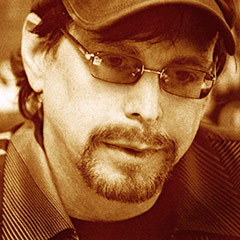 Richard Wolf publishes new book
Emmy Award-winning producer and USC Thornton Music Industry faculty member Richard Wolf recently released a new book, In Tune: Music as the Bridge to Mindfulness.  The book is a guide to how one can build a lifelong appreciation of meditation through twelve skills and sensibilities refined in musical practice that carry over to meditation and mindful living. The book also includes Wolf's personal anecdotes of famous musicians to illustrate how music can lead to mindful living.
On Thursday, April 25 at 6:00 PM Wolf will discuss his new book with Varun Soni, Dean of USC Office of Religious Life, at the University Religious Center. The event is free and open to the public.