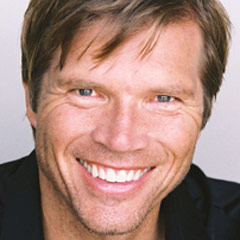 Rod Gilfry debutes new opera role, to critical acclaim
Rod Gilfry, operatic baritone and USC Thornton Vocal Arts and Opera faculty member, recently originated the role of Walt Whitman in composer Matt Aucoin's "Crossing," to critical acclaim. The new opera, which premiered at the Citi Shubert Theatre in Boston on May 29, draws on the life, work, and poetry of Whitman, and is part of the National Civil War Project.
Gilfry's interpretation of the role of Whitman has received praise in a number of articles and reviews. The Boston Globe noted that "it's Gilfry who takes 'Crossing' to the other side. A gray-maned Jehovah in a suit … he manages to sound conversational and prophetic at the same time. He's both Whitman the poet and Whitman the person, and when he opens his mouth, it's as if all of humanity were singing."
"Crossing" is the third opera composed by 25-year-old phenom Matt Aucoin, who was recently profiled by the New York Times Magazine.