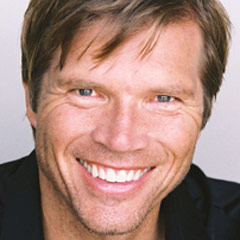 Rod Gilfry receives warm reviews for "Eurydice"
USC Thornton Vocal Arts faculty member Rod Gilfry has been met with warm reviews for his performance as Eurydice's father in LA Opera's "Eurydice," a new opera composed by Matthew Aucoin with playwright Sarah Ruhl.
The Los Angeles Times calls Gilfry's performance an "exceptional accomplishment" and describes his character as "the voice from the beyond as the voice of the here and now."
Flaunt praised Gilfry, saying: "Through his immersive acting and rich vocal delivery, Rod Gilfry presents a heartbreaking portrait of a grieving father, even in the afterlife."
"Gilfry's first act aria, in which he teaches Eurydice her name, restoring her self-knowledge and thereby her identity, highlights his warmth as a performer as well as the round resonance of his singing voice," the Hollywood Reporter wrote.
Broadway World also weighed in on Gilfry's embodiment of the character, saying "Rod Gilfry was a loving father whose golden tones and well thought out gestures hurled the drama toward its inevitable conclusion."
"Eurydice" opened Feb. 1 at the Dorothy Chandler Pavilion, and will run through Feb. 28.