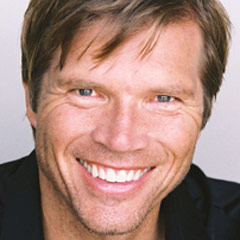 Rod Gilfry warmly reviewed for "Crossing"
Baritone Rod Gilfry, a member of the USC Thornton Vocal Arts & Opera faculty, recently starred in a concert presentation of Matthew Aucoin's opera, Crossing, at the Wallis Annenberg Center for the Performing Arts in Beverly Hills. Produced by the LA Opera, the work was inspired by poet Walt Whitman's experiences during the Civil War and featured Gilfry as Whitman, himself, in a role that he originated at Boston's Citi Shubert Theatre in 2015.
"Once Gilfry let forth with his wonderful, golden tones in the first of his conversations, arias and ensemble pieces, the night was his," wrote Laurence Vittes in a four-star review for Bachtrack.
Mark Swed of the LA Times noted that "Gilfry seemed alert to every dramatic Whitmanesque option. He honored Aucoin's and Whitman's words … giving subtle credence to both the inner resonance of a lyric and its immediacy. Every vivid gesture vocally, facially and theatrical meant something."
Richard S. Ginelle noted that Gilfry "conveyed the granitic authority of the middle-aged poet," in a review for the San Francisco Classical Voice
Gilfry will return to LA Opera in February with his "tour-de-force" solo performance in David Lang's one-act opera, The Loser.