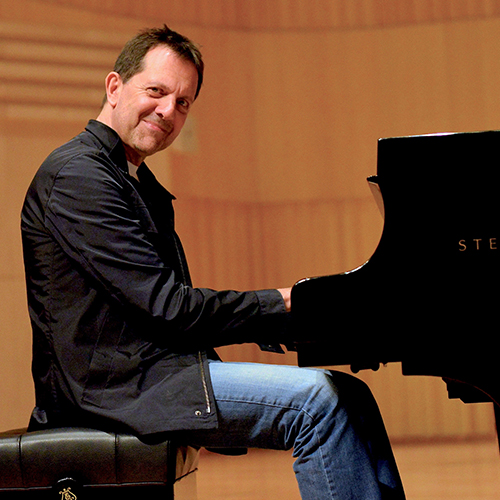 Rolling Stone celebrates Alan Pasqua's music career in "Unknown Legends" interview
On Jan. 27, Rolling Stone published a career retrospective on USC Thornton professor of jazz studies and pianist Alan Pasqua in the latest edition of their interview series, Unknown Legends. The series chronicles long-form conversations between senior writer Andy Greene and veteran musicians with a long history of touring and recording alongside icons.
Pasqua discussed his early roots in music and studying with Jaki Byard as well as collaborating with renowned musicians, such as Tony Williams, Bob Dylan, Carlos Santana, Eddie Money and fellow Thornton faculty member Peter Erskine. He also spoke about his composition career: writing the CBS Evening News theme song, composing the soundtrack to The Waterboy and recording the music for Bob Dylan's Nobel Prize speech and "Murder Most Foul."
"The mark of a true artist is they walk in their own shoes, and they make their own art how they see it," he said, reflecting on the "Bob Dylan at Budokan" tour stop.
Pasqua recounted his experience teaching jazz studies and designing courses that challenge both him and his students: "The material that we work on every semester, I play that with them. I crash and burn with them if it's really difficult. It's no fun if you have a teacher high and mighty. It doesn't work."
Pasqua will bring a close to his 22-year tenure at Thornton at the end of the 2023 spring semester. And as for future plans, he intends on continuing to write and play music as well as maintaining a private teaching studio.