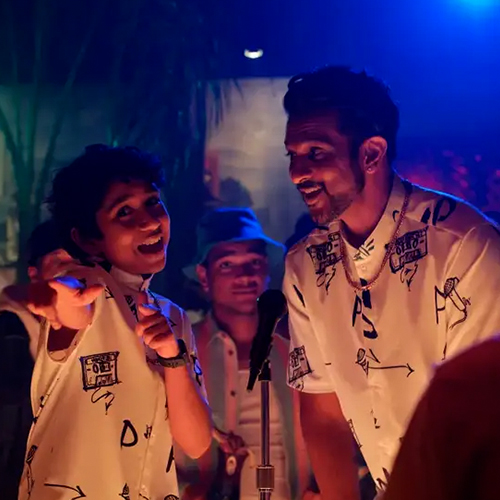 Raashi Kulkarni and Jongnic Bontemps co-composed score for Disney+'s "World's Best"
USC Thornton Screen Scoring program alumni Raashi Kulkarni (MM '18, GCRT '16) and Jongnic Bontemps (GCRT '12) co-composed the original score for Disney+'s new hip-hop musical World's Best, which premiered on June 23.
Kulkarni, the first South Asian woman to score a Disney film, partnered with Bontemps to create a score that blends Western orchestral music with influences of hip-hop and South Asian culture. Produced by Hamilton director Thomas Kail, World's Best tells the coming-of-age story of Prem, an Indian-American boy who attempts to pursue a rap career despite being a math genius.
Photo courtesy of Disney+