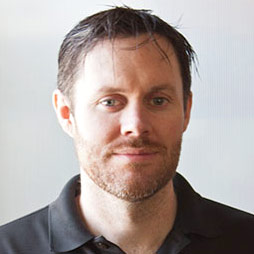 Sean Nye to speak at inaugural lecture "Feuchtwanger and Judaism: History, Imagination, Exile"
Musicology faculty member Sean Nye will speak at "Feuchtwanger and Judaism," the inaugural event of the lecture series "Exile and Resistance: Refugees and Migrants in Literature, History, and Public Affairs," on Tuesday, Nov. 12. The event, hosted in the USC Libraries Special Collections, will launch Feuchtwanger and Judaism, the sixth volume of the series Feuchtwanger Studies.
Nye, along with other USC faculty members and alumnus Adrian Feuchtwanger, will speak about the legacy of Lion Feuchtwanger and historical and contemporary issues related to exile and migrants. Nye's contribution to the volume, a chapter titled "Listening in the Waiting Room: Feuchtwanger on the Acoustics of Exile," discusses music and radio in Feuchtwanger's Waiting Room Trilogy, in particular his 1940 novel Exile.