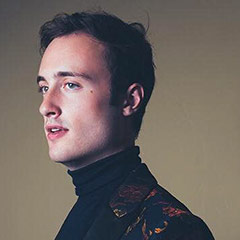 Senior Logan Nelson finalist for World Soundtrack award
The World Soundtrack Academy organizes a composition contest every year for young, international film composers. If selected, the composer will write a symphonic score for a selected film or TV excerpt and will be given the SABAM Award for the Most Original Composition by a Young International Composer, worth $2500.
This year, USC Thornton Composition senior Logan Nelson has been nominated for the award. One of only three finalists, he will be given the opportunity to perform with the Brussels Philharmonic, conducted by maestro Dirk Brossé, during the 18th World Soundtrack Awards Gala this October.