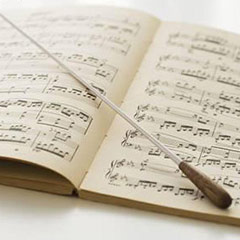 SMPTV alum Ramesh Kumar Kannan and faculty Bruce Broughton nominated for awards
A score by Ramesh Kumar Kannan (GCRT '13), alumnus of the USC Thornton Scoring for Motion Pictures and Television (SMPTV) program, for the independent film Labyrinth, has been nominated for the Hollywood Music in Media awards. SMTPV faculty member Bruce Broughton was also nominated for the score for the series Texas Rising, which he co-wrote with composer John Debney.
The Hollywood Music in Media Awards honor the music of visual mediums, the music of independent music artists, and the professionals responsible for producing music in visual mediums. The results were announced at an event on November 11 at the Fonda Theatre in Hollywood.