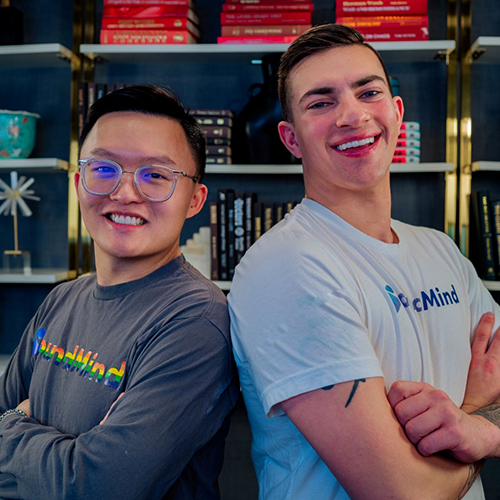 USC alumni Travis Chen and Brian Femminella expand SoundMind
In 2021, USC alumni Travis Chen and Brian Femminella built the music therapy app SoundMind to address the growing mental health crisis. The inspiration behind the app? A USC Thornton world music course. According to a Fortune Well article, Femminella took a world music class taught by Thornton musicology professor Scott Spencer, "where he began to explore how music can help the brain overcome anything from PTSD to anxiety and stress." As an ROTC student then, Femminella resonated with a lecture led by veteran Ryan Cordell who used music to treat his PTSD and TBI symptoms and was compelled to help others do the same.
Based on research that links music with improved well-being, the app offers custom soundscapes designed to soothe feelings of anxiety, stress and more, depending on a user's specific struggles. Since its conception, SoundMind has raised over $2 million and garnered 85,000 users across various schools and colleges.