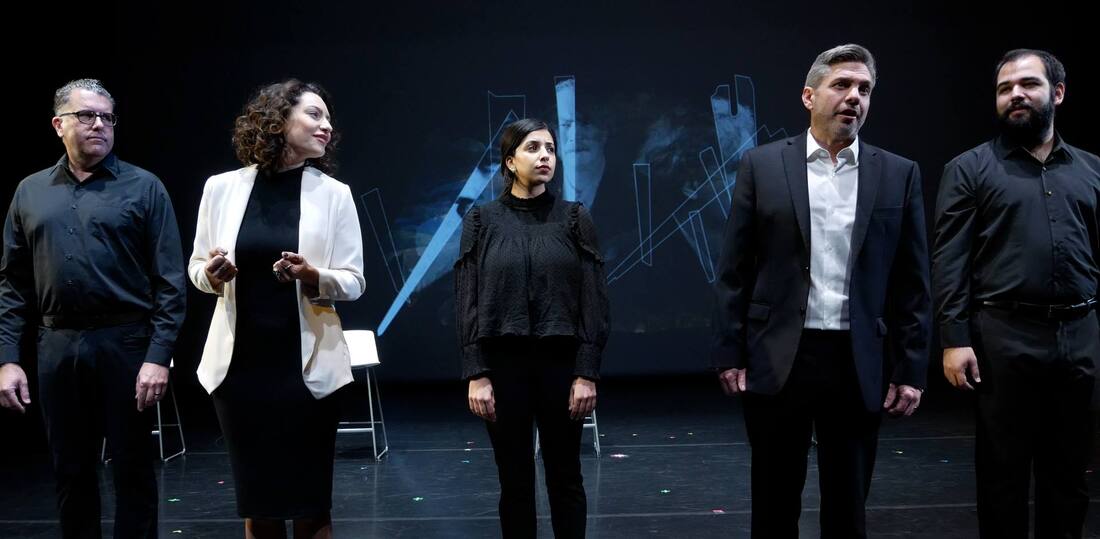 3 Paderewskis, a new one-act opera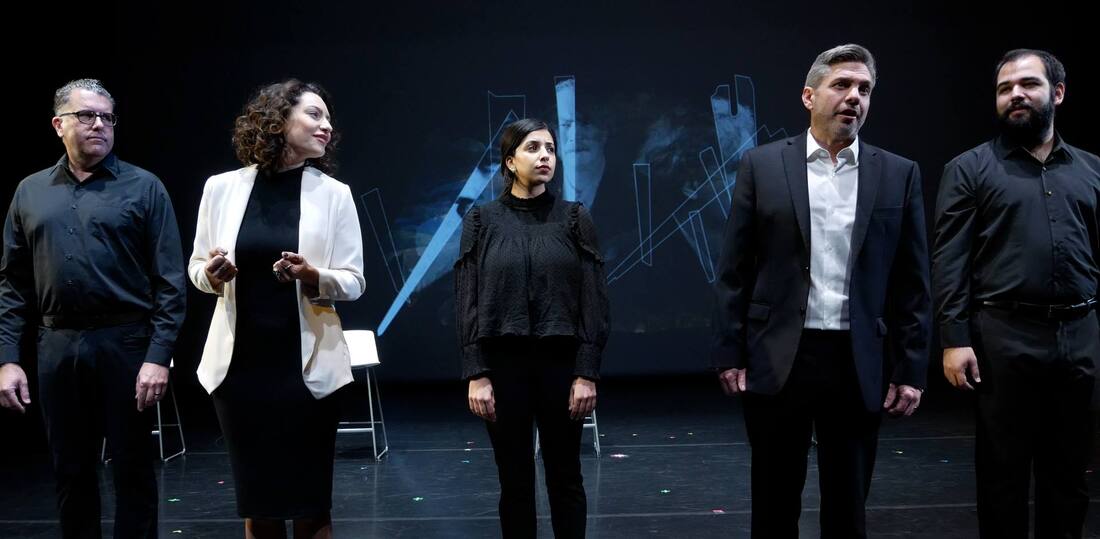 A creative team from USC Thornton, the School of Dramatic Arts, and the Polish Music Center collaborate on a new one-act opera.
---
Ignacy Jan Paderewski was a rock star in his day. With his wild red hair, intense good looks and stage charisma, he rocked the musical world with his piano. His tour of the U.S. in 1891 made him the highest-paid musician in the world up to that time. In 1960, he got a star on the Hollywood Walk of Fame.
If his genius had begun and ended there, Paderewski would still be famous. But it didn't. Paderewski became Prime Minister of his native Poland. He got President Woodrow Wilson to add Polish independence to the 1918 peace terms after WWI and signed the Treaty of Versailles. In 1914, he bought ranch land in Paso Robles, Calif., and became an award-winning Zinfandel maker.
"He's lived so many lives in one," said playwright and associate dean of faculty of the USC School of Dramatic Arts Oliver Mayer. "I remember saying out loud: There could be three Paderewskis. And sure enough, that became the title."
3 Paderewskis is a one-act opera from librettist Mayer, composer Jenni Brandon (a non-degreed USC Thornton School of Music alumna) and director David Bridel (Dean of the USC School of Dramatic Arts). Two and a half years in the making, 3 Paderewskis is one of three winners of the Adam Mickiewicz Institute's Paderewski Musical Project launched in 2017. It gets its first full-production performance at USC's Newman Recital Hall on Oct. 12.

After that, the creative team heads to Poznań, Poland, and then the Kennedy Center in Washington, D.C. for its official world premiere. The Nov. 20 Kennedy Center performance will be part of a gala marking the 101st anniversary of Polish independence and a century of Polish and American diplomatic relations.
The performance at USC is slated as the 2019 Paderewski Lecture-Recital hosted by USC's Polish Music Center, which maintains archives on the famous pianist/composer. Paderewski himself has a connection with USC: In 1923, he was the first musician to be given an honorary degree by the university.
3 Paderewskis has already won another award: a 2018-19 American Prize in Composition. Brandon, a choral singer and conductor, spent two years in Thornton's doctoral program in composition starting in 2001. "With Morten Lauridsen, the choral god of the 20th century, I learned a lot about writing for choir," she said. She also studied with Thornton's celebrated Composition faculty and was involved with the USC Chamber Choir. She will conduct the opera at all three venues.
Expect the Unexpected
"3 Paderewskis is a genre-defying piece," said Bridel. "It can be described as an opera, but it has elements of oratoria to it and also a few hints of very contemporary musical theater sprinkled in. Expect the unexpected."
Three singers will represent the three Paderewskis in the opera.
"I love the conceit to divide Paderewski into three different human beings on stage. It allows us to explore different aspects of his inner psyche," Bridel said. "It's a unique element of the whole project."
It may seem surprising to find a mezzo-soprano, in addition to a baritone and tenor, as one of Paderewski's alter egos. But Mayer had the idea for a female character from day one. Mayer, who sang in choirs as a student at Cornell and Worcester College at Oxford, knew he needed "all the voices." The soprano comes courtesy of Paderewski's first wife, Antonina, who died young in childbirth. She appears as a ghost in the opera, which is set during Paderewski's California years. In addition to the four main characters, the chorus plays many roles, including a Greek Chorus, a crowd listening to Paderewski perform and mourners at a funeral.
When Mayer visited the archives at the Polish Music Center, he listened to some recordings and heard a depth of emotion that he can't help but think was inspired by Antonina's death and the death of their child at a young age.
"How can you ever stop thinking about that? Even when he's happy, underneath it, he's always going to have that scar," Mayer said. "You can hear the tremendous sadness in his play."
Piano Center Stage
Brandon explored the Polish Music Center archives as well. She found programs listing pieces he performed in his concerts and quoted well-known works by Liszt and Chopin — in addition, of course, to music by Paderewski — in her score for piano quartet.
"The audience will feel there's something familiar," she said. "They can listen to this for the first time and hopefully walk away and think, 'That felt good, that felt comfortable.' They can understand things even if they can't put their finger on it right away."
Bridel agreed. "Musically, it's a very engaging and accessible score. It has many contemporary aspects to it, but it's always melodic and lyrically attractive. It's not obtuse for the sake of modernity."
Naturally, the piano is central to the music and the experience of 3 Paderewskis. With his staging, Bridel places the Central4 Piano Quartet front and center, but also around, between and behind the singers. "This is not just a piece that happens to have been set to music, but rather a piece where music is absolutely fundamental to the story itself and to the human being that is the focus of the story."
Brandon described Mayer's writing and her composition in the words of another genre. "He paints these beautiful pictures. It makes it easy for me to set the words because it's like coloring in a picture that's already there. … And with David's direction, it's almost like looking at snapshots of someone's life."
This is not grand opera in the tradition of "Aida," Mayer said. It's an intimate chamber opera. "The idea is to try to reach each person in the room. Not to overwhelm them, but to reach them, get to their hearts."
---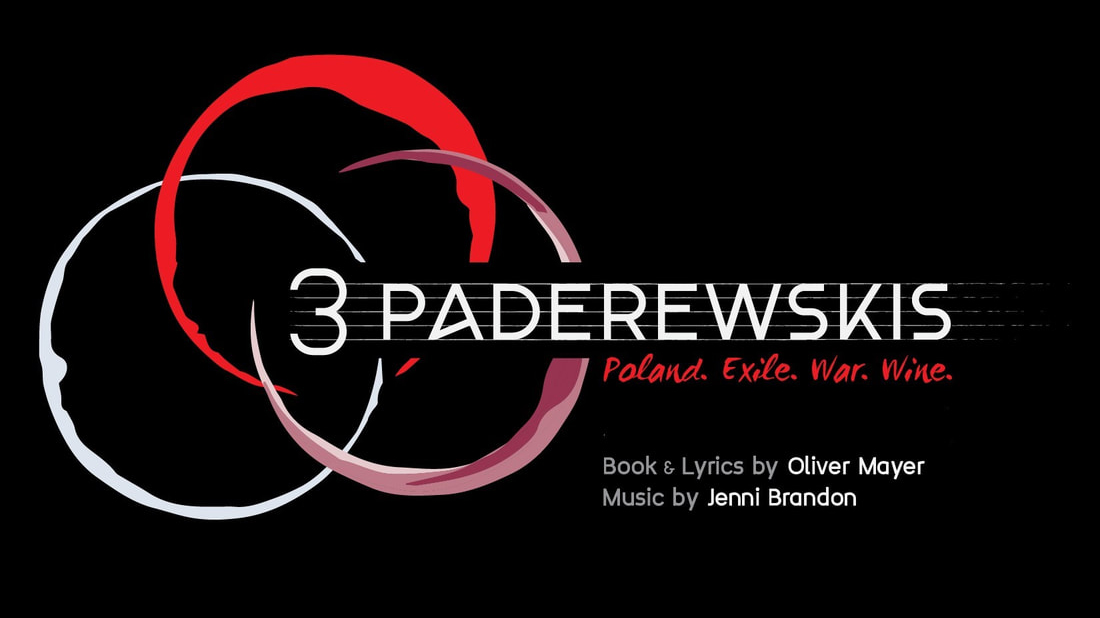 2019 Paderewski Lecture-Recital: 3 Paderewskis
Saturday, Oct. 12, 2019 | 8 p.m.
Newman Recital Hall, USC
Admission is free
Never miss a story
Subscribe to USC Thornton's e-newsletter
Subscribe