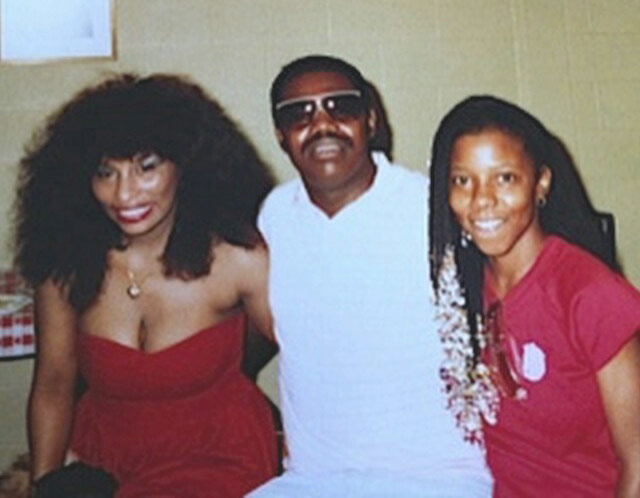 A letter from Patrice Rushen to Students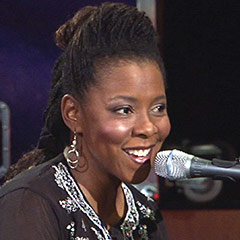 Patrice Rushen is chair of USC Thornton's award-winning Popular Music program.
Dearest Students: 
We are all shaken and sad after having heard of the passing of our teacher, mentor, friend and colleague, Prof. Ndugu Chancler, this past Saturday. It is a profound personal loss for me and I know for many of you as well.
There is a proverb: Divide your grief by sharing it with a friend. I write to you to share my sorrow. I write to you to remind you that when you care about someone and know that they cared about you, it hurts to lose them. Ndugu truly cared about you—not only as students, but as gifted, creative spirits and talented musicians, capable of moving the music forward and ready to receive his years of knowledge, experience, and insight with which to create your own vibrant, professional careers. 
I have always been struck by how drummers, in particular, share a certain "fraternity." It's a closeness that involves not only a shared knowledge of drums and oral history, but also a culture that is protective of one another and of certain traditions and values. The practice that Ndugu has shared with you is of remarkable value. He loved each of you. He hand-picked each of you drummers for the Popular Music program and eagerly extended himself to drummers outside of the program who sought his knowledge and advice. He was not afraid of momentarily being the "bad guy" if it encouraged you to dig deeper to become your best self. He did not compromise this. Why? Because he cared about you and he cared about the music. You don't spend time with people you don't care about, and you don't make demands of those who are incapable of achieving them. That's what he asked of you and of his friends—and he always insisted on being put "on point" in the same way when he faltered.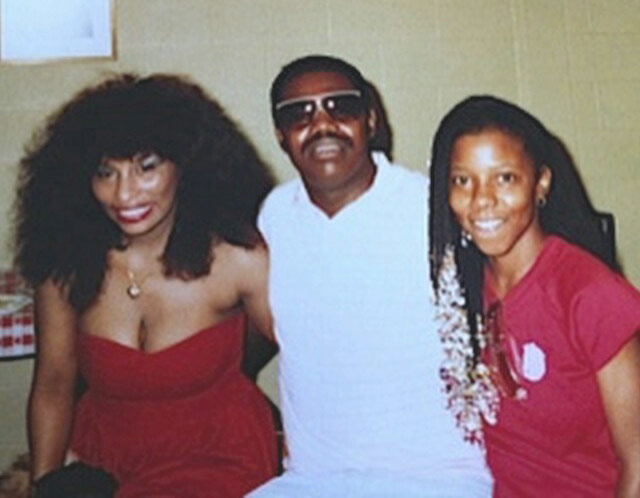 Patrice Rushen, right, with Chaka Khan and Ndugu Chancler, in 1979.
The drummers and percussionists of our Contemporary Music Division were not the only students touched by Ndugu. He felt a responsibility to all of you. He demonstrated what dependability, kindness, and professional comportment can look like. His door was always open for you to study with him, regardless of your instrumental emphasis, because his knowledge and life experience was there for the asking. 
If you ever need to remind yourself what musical versatility looks like, there are endless recordings and videos of Ndugu online. Your teacher was tremendously respected and loved worldwide by musicians and fans, across all genres of contemporary music! There is no area of popular music or jazz in which he did not play with the best of the best. Let his tremendous body of work bring you joy. Joy truly describes what it was like to know and play with Ndugu. I have enjoyed a special bond with him in that way and he taught me a lot, too. 
The pain you might feel today will heal and will be filled by gratitude for the many ways Prof. Chancler has impacted your life. It may take a time and that's OK. Feel what you feel. If you need help or need someone to talk to, please reach out. I will keep you posted as plans develop for services or memorials. 
The thing I will miss most about my friend may not have often been visible to you in our work as teachers—and that was his incredible, almost zany sense of humor. And, of course, the look on his face when he was lost in the music, playing the drums. In whatever way Prof. Chancler has touched you—through his music, his guidance, or his friendship—know that a part of him is with us always… and we are among the very fortunate!!!! 
With love and thanks, 
Patrice
---
Patrice Rushen is chair of USC Thornton's award-winning Popular Music program.
Never miss a story
Subscribe to USC Thornton's e-newsletter
Subscribe