A lifeline of advice for every musician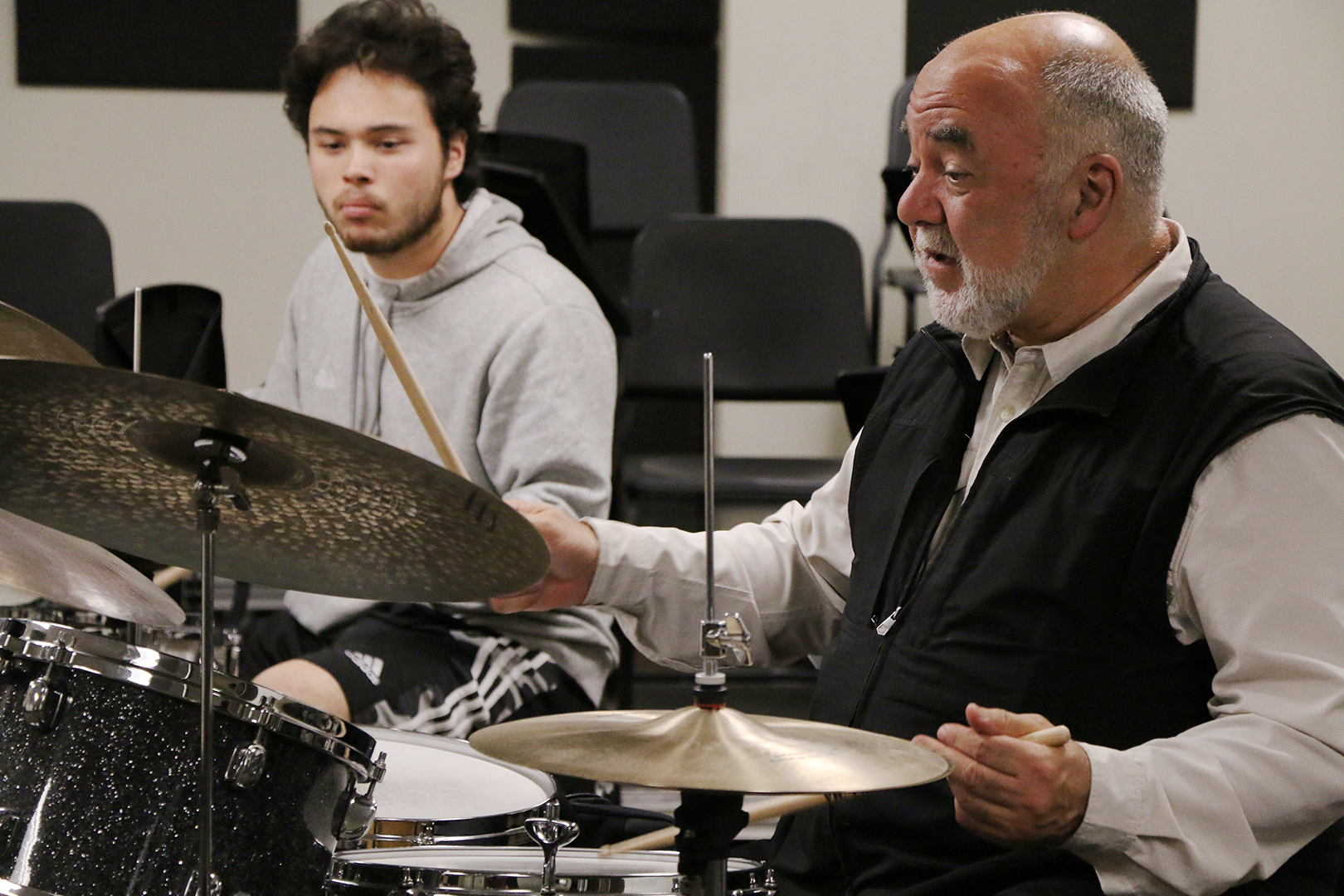 Peter Erskine called on fellow faculty and alumni from USC Thornton for a new book that offers advice to musicians.
---
How do you succeed in the music industry? How should you conduct yourself in auditions, meetings and on tours? How can you stay financially stable as you begin your music career? All musicians, no matter the level, will find the answers to these questions and more in a new book, The Musician's Lifeline: Advice for All Musicians, Student to Professional, by USC Thornton faculty member and Director of Drumset Studies Peter Erskine.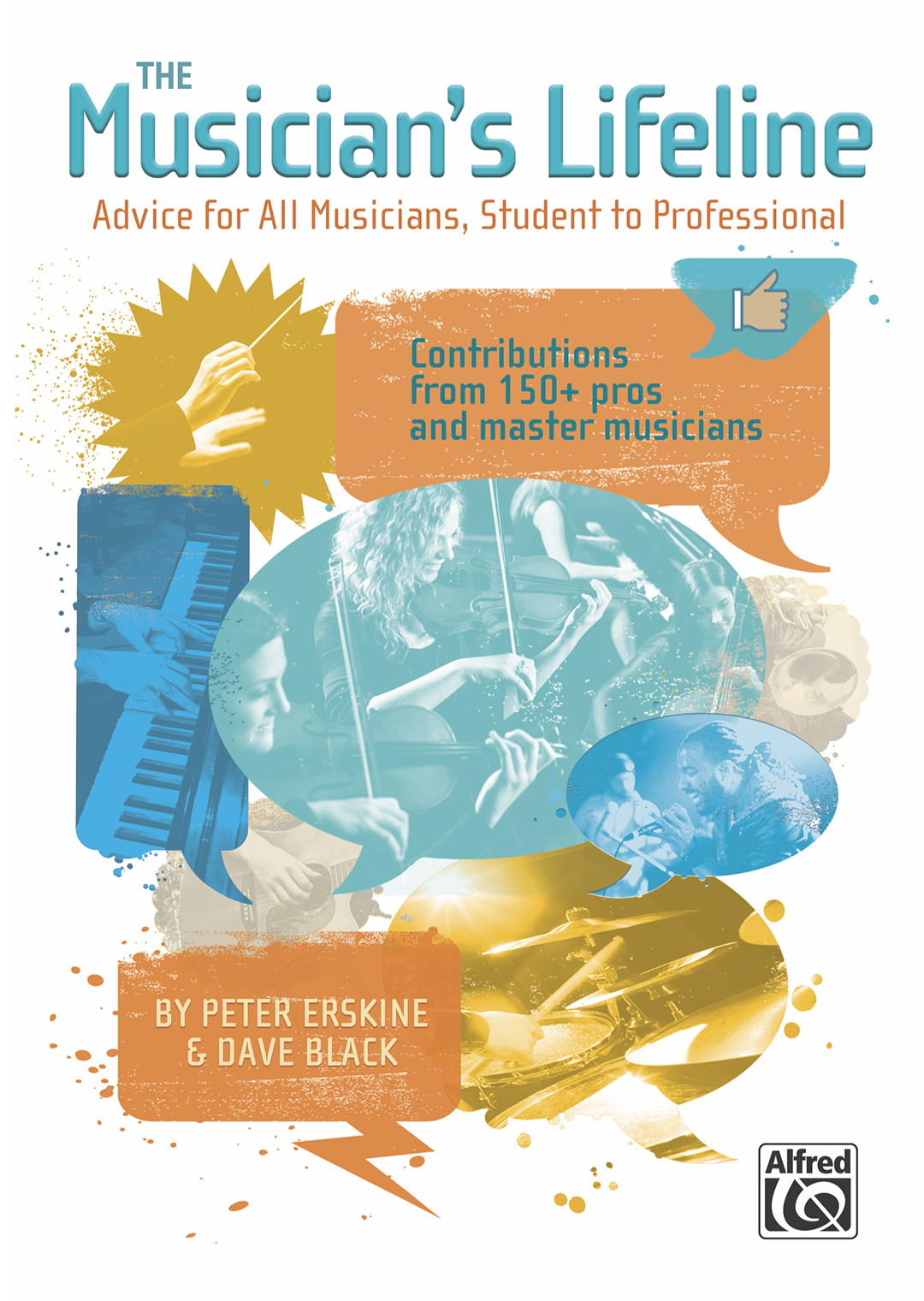 "From performance esthetics to recording studio advice, from travel tips to getting answers from your musical heroes regarding the one thing they would have done differently in their studies or career, this book is friends talking to friends," Erskine said. "Highly-experienced friends in the highest of music-echelon places."
Written by Erskine alongside composer and arranger Dave Black, the book details the authors' multiple decades of combined professional experience and knowledge. The Musician's Lifeline also provides advice from 165 top tier musicians, including supporting musicians for Ringo Starr, Frank Sinatra and Miles Davis, and players from the London Symphony, the National Symphony Orchestra and the Los Angeles and New York Philharmonics.
Many of the contributing musicians are current or past USC Thornton faculty and alumni. Their advice ranges from financial management, networking, and gigging and performing tips, to career guidance and life wisdom.
"Thornton is the strongest musical magnet I know," Erskine said. "The faculty is not only the best in the west, the men and women here are the finest musicians, instructors and persons I know. It's only natural that I would seek Thornton wisdom and advice."
USC Thornton Faculty Advice
Bill Kanengiser, USC Thornton faculty member in Classical Guitar, gave his input: "First, discover what you do that's special and unique. Then put your energy into honing and developing it. This will give people a reason to pay you for your art."
"Be reliable in your punctuality, in your playing, and in your planning. That will go a long way towards getting called again," says Jim Babor, Winds & Percussion faculty and member of the Los Angeles Philharmonic.
"Buy good quality equipment, and start saving money ASAP," says Jazz Studies faculty member David Arnay.
"Along with striving to be a good musician, be a good colleague; always strive to be a decent human being," says Lynn Helding, faculty member in the Vocal Arts & Opera program.
"Play with intention and conviction. Listen intently," advises Aaron Serfaty, a faculty member in the Jazz Studies program.
Erskine and Black's book offers perspectives from every music genre and style on every aspect of the music industry and music education. Accessibly organized by topic, readers will gain hard-won knowledge passed down from musical mentors.
"The good people at Alfred Publishing surpassed my expectations with their excellent editing and clever layout design," Erskine said. "The 165 friends and heroes who responded to our 7-questions poll have performed a great service to all musicians seeking some knowledge and inspiration. I don't mean to downplay Dave's and my work in writing the book. This is my 12th book, and I think it's my best."
Never miss a story
Subscribe to USC Thornton's e-newsletter
Subscribe